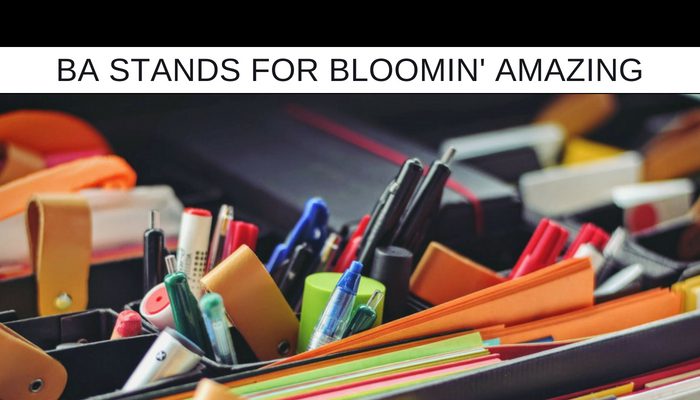 Previously published on CIO.com

A great BA is worth their weight in gold, here's why……
The IT business analyst role has traditionally been one that facilitates communication between IT and business stakeholders. Subsequently, business analysts have always had great skills in this area, adept at both verbal and written communication. Which is why I am surprised that this talented group have been rather backwards in coming forward about the growing importance of the part they play in delivering business results through IT.
It has long been my belief that the BA has evolved, like much IT talent has, from "back office functionality" to pivotal strategic significance.
Looking for data to back up my hypothesis (where is a BA when you need one?!), I came across a piece written by Ben Harvey for BA Times called "The Business Analyst of Tomorrow". I'll share a link to this at the end because Ben hits nail after nail squarely on the head.
I was chatting with a CIO friend about this she pointed out that not only has the evolution of Business Analysts benefitted the organisations for whom they work but also (and more crucially) the clients of those businesses.
As Ben says, "We have adapted. We had to! We have gradually, painstakingly moved from the periphery into the centre of our Business and Customer worlds. Our jobs dictate that we are experts in people, process, and technology. We have created a space in this new world by collaborating, iterating and staying relevant." Couldn't have put it better myself Ben!
He is right, BAs had to evolve. Increasing globalisation, more complex IT Projects and more disparate IT infrastructures challenged the status quo of the BA, fortunately, most BAs I know were already challenging it themselves meaning that they were more than ready for what their changing environments were throwing at them. They became more flexible, more responsive and then, naturally, more proactive. BAs were often anticipating business need ahead of the business stakeholders they served.
The Business Analyst became the "go to" team member for many project and business change challenges. They became strategic thinking, drivers of change who improved processes. They took active responsibility for many of the things that previously they had "just" number crunched and communicated. I type the word "just" in inverted commas because that number crunching and communication that I prefaced with "just" has been the lifeblood of many of the most successful IT Projects of my career. I've always been very respectful of the role of the BA and acutely aware of the connection between their input and project output.
This is why the evolution of the BA is so exciting. Far from analysing data garnered by someone else, BAs increasingly now engage directly with stakeholders to first understand and then respond to their changing needs. This has given the whole process greater speed and agility. It stands to reason, from a technology point of view many BAs have talked the talk for years so it's a natural progression – rather than channelling communication, they are now leading it.
In a couple of instances recently I've seen BAs challenging and questioning high ranking stakeholders, for the benefit of an IT Project. I don't think that this would have happened even five years ago and it is a sign of both growing importance and growing confidence!
I think that there are several reasons why this happened.
My opening question, "Since When did BA Stand For Bloomin' Amazing?" is more than a flippant headline. It's a question that I have been genuinely meditating on of late. The systems analysts of the 1970s and 1980s are probably the origin of the species, but they didn't prescribe based on business need – they automated business functions and migrated businesses from paper to electronic systems and data storage, they improved business processes and systems – but not from a paradigm of business need consciousness.
Even the first IT business analysts of the late 1980s, 1990s and early 2000s were mostly coming at the question more from a technology point of view.
Sometime in the last decade something changed, BAs developed a deeper understanding of business requirement, they saw how stakeholder relationships affected outcomes and combining the two BAs became a potent part of the success of business IT delivery.
I suppose newer technology methodologies required a deeper grasp of both business need and IT. Services-oriented architecture (SOA), for example, would have emerged about the same time that I'm mentally positioning the birth of today's Business Analyst. Set this against a backdrop of changing business conditions and global economic slowdown and you can see how an opportunity was created that more than fitted the emerging skills and mindset of the BA. Someone in the business IT structure needed to give all of this their closest possible attention and in many forward-thinking organisations that someone was the BA.
This meant business analysts would work across various business areas and as they gained cross-silo experience so their influence grew. The best BAs of 2017 are not solely business focused or solely IT focused, they are not experts in marketing or sales or IT processes, they have a helicopter view of the lot and they also have two other key strengths.
1) Tech – BAs get it
I remember seeing a Business Analyst job advert about ten years back that included the line "Experience in IT not necessary". The successful applicant (and for that matter everyone shortlisted) had IT expertise. In fact, I'd say that every great Business Analyst I know has above average IT knowledge and skills.
This means that they can advise evidenced tech solutions based on business need … largely because …
2) Business Need – BAs get that too!
Most (if not all) change programmes need empathy with business needs – great BAs have this in spades too! Business analysts align requirements with processes.
And now, in 2017 the greatest CIOs are recognising this and raising the profile of business analysts within their organisation. They are realising that for business requirements and IT delivery to combine to spawn cutting edge business applications, for improved enterprise projects and more business case focussed systems development, the best person to unite business strategy and IT is their business analyst.
Some CIOs I know have been protective, possessive even about this, almost seeing BAs as a threat to their position as the pivotal bridge between business and technology functions – but most now see it is a complementary role and embrace it.
CIOs that have embraced it now have powerful allies in the business.
Find out more about Project Management as a Service from Stoneseed