The full programme of presentations and seminars has been released from Project Challenge today.
Project Challenge is premier expo show for the project management in the UK and takes place at Kensington Olympia in London on the 6th and 7th October, 2015.
Registration for the event is free and features over 40 presentations from industry experts, trainers, software providers and practitioners.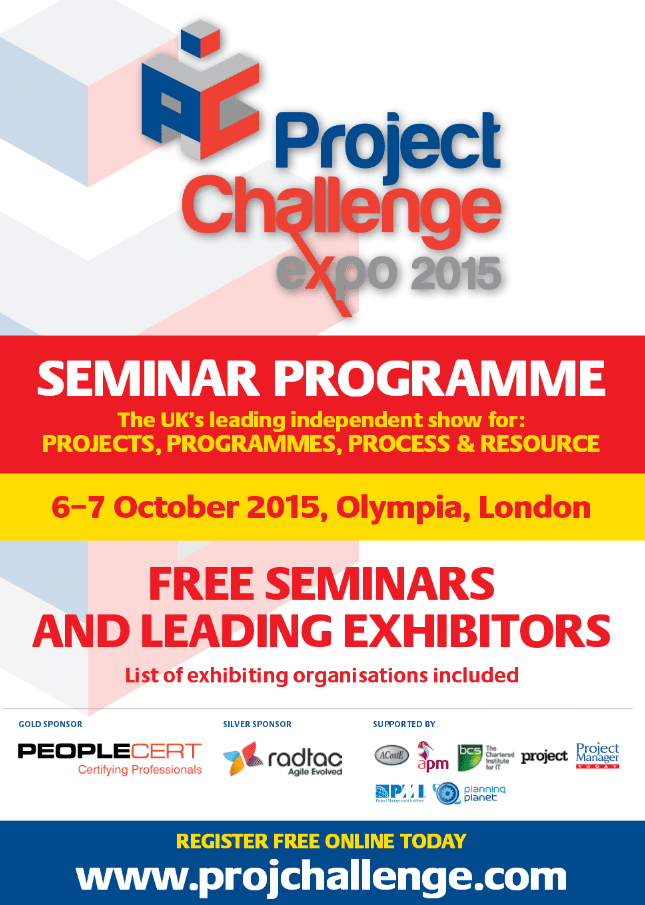 The show guide is now available to download to allow attendees to start planning their time at the event.
The Project Challenge show also features leading project management firms who are available to take questions, provide product displays and provide advice on areas of project management.
At the autumn show, attendees can visit professional associations, Association for Project Management, Project Management Institute and the Change Management Institute. Training organisations include QA, SPOCE and ILX Group. Software providers include Planview, Workfront, Program Framework and Bestoutcome.
For further information and registration, please visit the website www.projchallenge.com