What is the best project planning software for managing large numbers of projects simultaneously? This question concerns C-level managers, project managers, and executive decision-makers who attempt to find the perfect PM solution for navigating their projects.
Microsoft Project is the most commonly used PM application; but is it efficient for multi-project management? GetApp Lab, a company that highlights current trends and research in business software tools, reports that 67% of respondents to their 2016 survey use MS Project for their project planning and management needs.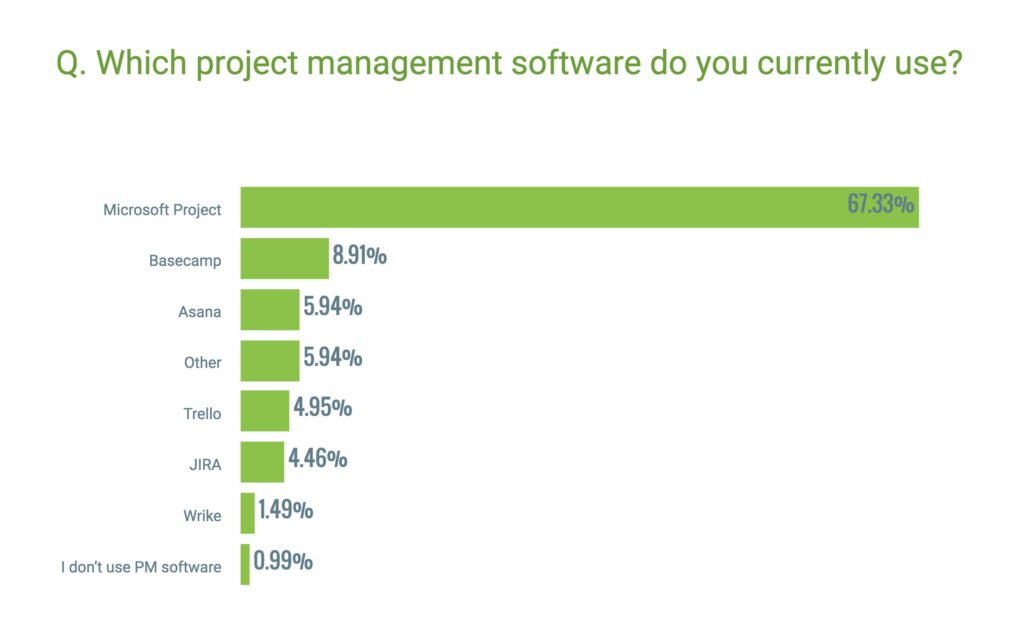 Still, PricewaterhouseCoopers' Project Management Maturity Survey indicates that only 2.5% of companies successfully complete 100% of their projects. The Project Management Institute's  2016 Pulse of the Profession report estimates that for every $1 billion invested in the US in 2016, $122 million was wasted due to poor project performance. Considering that the latest statistics point to frequent project delays and cost escalations, project management appears to be on the verge of failing. Is the lack of proper PM tools the reason for the above-mentioned painful outcomes? The Epicflow team, with 30 years of combined experience in project management, has investigated what features MS Project is actually missing and has offered a solution to consider in 2017.
Why MS Project Is Not Enough For Multi-Project Management
When searching for software features to develop in 2017 to meet the current demands of project managers, the Epicflow team noticed that almost all PM tools were designed for single project environments. Nearly every project management solution, including MS Project, Jira, Trimergo, TOPdesk, and Primavera is built on a single project philosophy and requires manual planning and replanning. Even though they encourage continuous collaboration, these apps lack software features that can set priorities, create adequate effort-based workloads, and eventually prevent overload and planning overhead in multi-project environments. How can project managers respond to this ongoing flux of replanning and what digital tools do they prefer to track project performance? How can you upgrade MS Project to fit multi-project environments?
Don't Change the Tool, Change the Philosophy Behind it
MS Project is cumbersome to use in multi-project environments, as it lacks analytics to allocate resources efficiently. But what if you could get insights about where processes are stuck and predict resource bottlenecks in your pipeline with MS Project data?
Dutch scientists Albert Ponsteen and Jan Willem Tromp have already made this possible by integrating smart algorithms into their web-based solution that fits modern multi-project environments in many domains: engineering, manufacturing, software development, and others. These PM-savvy experts with 30 years of combined experience collected evidence from 4,000 business experts, CEOs, and project managers and concluded that it was essential to find a solution that would set priorities and reduce overload and planning overhead.
Approach Multi-Project Management from the Perspective of Resource Availability
Ponsteen and Tromp agree that what overwhelmed project managers really need is flow, order, and simplicity to help them manage large numbers of projects, solve capacity problems, set priorities, and allocate resources properly. One of Epicflow's purposes is to save time and energy otherwise spent on excessive planning by approaching project management from the perspective of resource availability and task distribution.
Opt for Speed, Durability, and Flexibility in Multi-Project Management
Is there a reliable PM solution that can be easily integrated and used with MS Project? Yes, there is. Now it's possible to upgrade MS Project for multi-project environments, adding analytical value to a static PM application and lifting the planning burden from project managers' shoulders.
The Epicflow software add-on offers a package of useful PM features and integrates data from MS Project or nearly any other PM tool you use. Epicflow was designed to prevent bottlenecks by collecting and analyzing workflow updates and visualizing these analyses in a number of graphs that provide full visibility of resources, tasks, and projects. It brings order and simplicity to dynamic work environments and increases focus.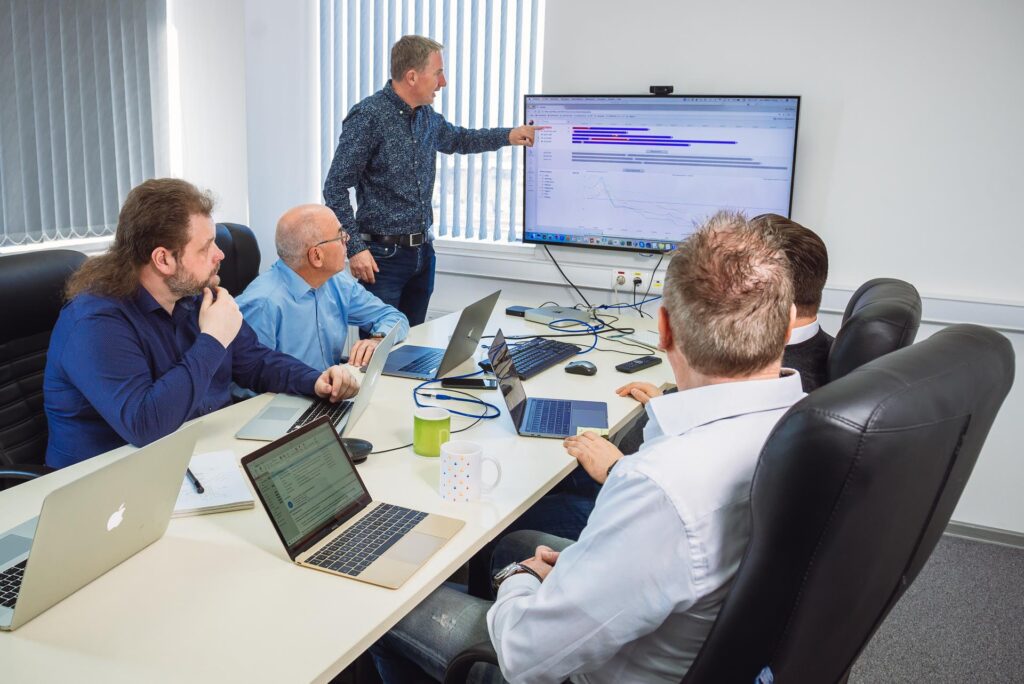 The Epicflow team discussing the SaaS release
Even though Epicflow's web-based version has just been released, it has already been proven effective; many companies already consider this project management software the key to solving their top PM issues. The early version of Epicflow, Flow MPM, was an offline application that helped many businesses reduce lead time, restore due date performance, and improve the quality of business outcomes. Flow MPM proved effective for the TKF cable factory, which produces transatlantic cables. Hans de Boer, R&D Director at TKF, pointed out that Flow MPM helped the company increase its output by 200% and reduce lead time by 50% over 2 years, at the same time enabling realistic commitments to customers. This PM application, the precursor to Epicflow, successfully connected with Trimergo to help construct superyachts like the "Venus" for Steve Jobs. The web-based version, Epicflow, is even more flexible.
In tandem with MS Project, Epicflow offers superpowers for successful multi-project management. It enables smooth and adequate workflows and resolves resource conflicts, not only engendering a peaceful environment for win-win cooperation, but signalling where your project's arteries are clogged. From now on, it's possible to revamp MS Project by adding new analytical prowess courtesy of Epicflow. What's actually stopping our progress when the solution is at hand?
References
Biography: Albert Ponsteen and Jan Willem Tromp are Dutch scientists with deep knowledge of project management based on more than 25 years of experience. They have contributed their research expertise to Epicflow, an online PM tool.