What you should know about digital BA in 2021
In the last few years, Artificial Intelligence (AI) has been rapidly infiltrating almost every aspect of our lives – although, in many cases, we are yet to even be aware of it.
At the same time, we have experienced the most unexpected of years in 2020 when many businesses found themselves variously diminishing, struggling, booming or even hibernating.
Often, business had to switch to more remote methods of working – rotating office schedules and, in many cases, homeworking. At the same time, they had to develop new methods of customer communication and 'covid-safe' servicing.
The net result of all this has been adaptation, new method integration, and much greater dependence on digital workflows – many of which did not even exist 12 months ago.
This has created complex, new, multi-faceted, digital business relationships between company, staff, supply chains and customers.
And in many cases, no-one now has any idea how well it is working. To sum up – 2020 was a year of being reactive. 2021 is the year businesses need to become proactive again.
Digital Business Analysis in 2021
So what does this mean for 2021? For any company that has survived this far through the pandemic, one thing is certain: even if you didn't intimately understand every aspect of your business before then you need to now. Your survival may well depend on it.
Enter Business Analysis, in what should prove to be its finest hour (year) yet.
2021 truly should be the Age of Artificial Intelligence and Business Analysis.
Business analysis should be looking back at the past, seeing how the company is in its current state, and be able to then make realistic predictions about the future.
That is why business analysis is a necessity whose time has come, but why Artificial Intelligence?
The answer is two-fold: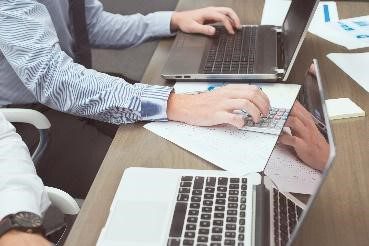 1. Data
Firstly, the sheer amount of data that now needs to be analysed is simply staggering. AI offers the ability to not only crunch it but to interpret it in ways that software was not capable of just a few years ago.
Today, AI-boosted business analysis software can not only read cold data but integrate it with observations it has made of workers' activities, working methods and habits. Additionally, it can do all this in real-time – allowing managers to make moment-by-moment decisions based on live data.
It can also feed into the equation the other side of the coin – customers actions, enquiries, orders etc, again – as it happens.
Chatbots are using AI to 'speak' to thousands of customers simultaneously. The pattern of enquiries and requests are then made instantly available and are also fed into the AI system for real-time analysis.
As an example of the power of AI working in real-time with customers, here's a new food photography app. It identifies the food as you take the photograph. Not only that, but it guides you to take the perfect photo – distance, angle (food depending), positioning other elements in the picture. All this in real-time, all powered by AI.
And with every relationship becoming so digital in the past 12 months there are now literally millions of data points that can be harvested for information.
2. Analysis
Artificial Intelligence offers the potential for much more accurate business analysis and future predictions.
Many traditional business analysis tools simply are not up to the job anymore – interpreting the vast swathes of new data and understanding where the projections may lead requires a different level of understanding from the software tools – it requires intelligence of an artificial origin.
Due to the way AI systems are trained and developed, they have the ability to not only understand all these different data elements but to also understand the relationships between them. And this makes for great projections and future modelling.
This, in turn, allows managers to make better decisions more often.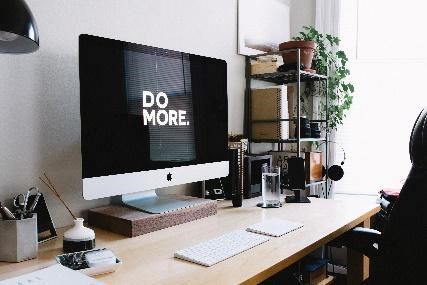 2021 and beyond
Data is the most valuable item on a company's inventory, and not enough businesses understand this.
If lost, products can be replaced, staff can be hired, investment can be raised, but data cannot. It can only be acquired as your business develops, and – if analysed and understood – it can teach you the secrets to your future success.
So treat your data with the respect it deserves, and invest in understanding it.
Artificial Intelligence in business analysis is the tool that will unlock this future.
Author:
Malcolm Hills
Malcolm is staff writer at Splento.com – a visual content startup that is disrupting the video and photographic industries with an innovative blend of traditional equipment, tech processing and AI-driven software & apps.