Digital switchover is the biggest change to television since the introduction of colour in 1967. With around 60 million television sets in the UK the scale of this project is vast. Such a huge undertaking is not to be underestimated, which is why Digital UK will be providing two senior project professionals to speak at the APM Conference on Wednesday 27th June. With only two weeks to go, now is the best time to book your place to hear from the profession's most influential speakers.
The Association for Project Management are pleased to welcome Michelle Brownrigg, head of projects, and Jules Howard-Wright, broadcast project director, from Digital UK into a really impressive conference programme. They will be joined in the speaker line-up with Dr. Ed Hoffman, director of the NASA Academy; Lord Andrew Mawson OBE; Peter Fielder, managing director of performance excellence at BAE Systems; Ailie MacAdam, project director for Crossrail; Richard Noble OBE, project director of BLOODHOUND project; Simon Wright, director of venues & infrastructure at the Olympic Delivery Authority and Mark Butler, programme manager at Virgin Galactic plus many more.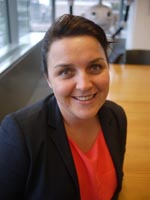 Michelle Brownrigg (pictured right) is head of projects at Digital UK and is responsible for the project management of regional Switchover Projects – ensuring the UK's TV switchover is successfully delivered by 2012. She is also responsible for engaging with key delivery partners including Ofcom, Government and the BBC Digital Switchover Help Scheme. This billion pound public change programme will deliver free digital terrestrial TV (Freeview) to all parts of the UK and free up spectrum for new uses such as 4G mobile.
Previously she was programme manager for the set up of the Equality and Human Rights Commission, and worked for Lloyds TSB on start-up projects including the launch of Goldfish Bank. Prior to moving to the United Kingdom she trained as a chartered accountant working for KPMG Australia in their financial services audit and advisory division.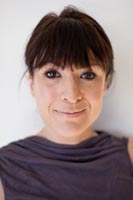 Jules Howard-Wright (pictured left) is broadcast project director at Digital UK, responsible for leading the industry co-ordination of the engineering programme – the biggest single broadcasting infrastructure project ever undertaken in the UK. This £630 million programme involves every part of the terrestrial television delivery chain from programme distribution through to the consumers' reception; and in particular the re-engineering of infrastructure and transmission equipment at over 1,200 transmitter sites in the UK. She works closely with broadcasters, the multiplex operators and Arqiva, the company which owns the broadcasting infrastructure.
Previously she was worked at Sky as head of broadcaster interactive services and as a commercial manager for a TV production company. She started her career as a producer at the digital communications agency LBi before spending some time at a dot.com. This year Jules was a finalist at the Everywoman Woman of Year in Technology awards.
The APM Conference is open to all with APM members receiving £105 off the full delegate rate. Ensure you don't miss out and book your place today.
 Delegate rates:
| | |
| --- | --- |
| APM members | £365 per person* |
| APM non members      | £470 per person* |
If you would like to make a corporate or group booking, please contact Vicki Orbell on: 01908 398380. Alternatively please contact the APM membership development team on: 01844 271 682.
*All prices are exclusive of VAT.