This event has now taken place – no bookings can be taken.
The APM Conference is nearly upon us – it is the best chance to see the most senior and influential speakers in the profession. With only a week to go, now is the best time to book your place to gain insights from speakers including Dr. Ed Hoffman, director of the NASA Academy; Lord Andrew Mawson OBE; Peter Fielder, managing director of performance excellence at BAE Systems; Ailie MacAdam, project director for Crossrail; Richard Noble OBE, project director of BLOODHOUND project; Simon Wright, director of venues & infrastructure at the Olympic Delivery Authority and Mark Butler, programme manager at Virgin Galactic plus many more.
See the full conference programme for the event taking place on Wednesday 27th June at 8 Northumberland in London.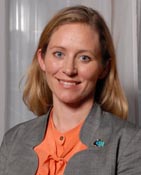 Joining the impressive programme of senior figures is the final speaker to be announced. Completing the Olympic themed stream is Holly Knight, head of sustainability at the Olympic Delivery Authority (ODA). APM are delighted to have Holly present at this year's conference, but her speaker appointment comes with an unfortunate loss as Andrew Davies from Imperial College London who is no longer able to speak at the conference.
APM's privileged position as an Olympic Delivery Authority Learning Legacy Partner allows for the APM Conference to offer an unprecedented opportunity to hear the story of the London 2012 Olympic programme direct from the team that delivered it, just before the games open in July. The From vision to reality stream will offer delegates a unique opportunity to engage with the experience, share the insights and learn the lessons from the construction of the Olympic Park from those at the heart of delivering the programme.
Holly was recently identified by Building magazine as one of the UK's rising stars of sustainability along with a top 50 nomination from Building Design magazine. The nominations are a result of her role in the delivering of cutting-edge sustainability strategies for the London 2012 Olympic Park, of which her key expertise has been in water and energy. The Olympic Park has been set up as a blueprint for regeneration and a catalyst for the long term transformation of East London, sustainability has been comprehensively embedded in to every step of the programme.
Before joining the ODA Holly worked in environmental consultancy, predominantly on climate change, water and renewable energy projects. Holly has a Bachelor of Environmental Engineering (1st class honours) and is currently completing a part time masters at Cambridge University.
The APM Conference is open to all with APM members receiving £105 off the full delegate rate. Ensure you don't miss out and book your place today.
 Delegate rates:
| | |
| --- | --- |
| APM members | £365 per person* |
| APM non members      | £470 per person* |
If you would like to make a corporate or group booking, please contact Vicki Orbell on: 01908 398380. Alternatively please contact the APM membership development team on: 01844 271 682.
*All prices are exclusive of VAT.