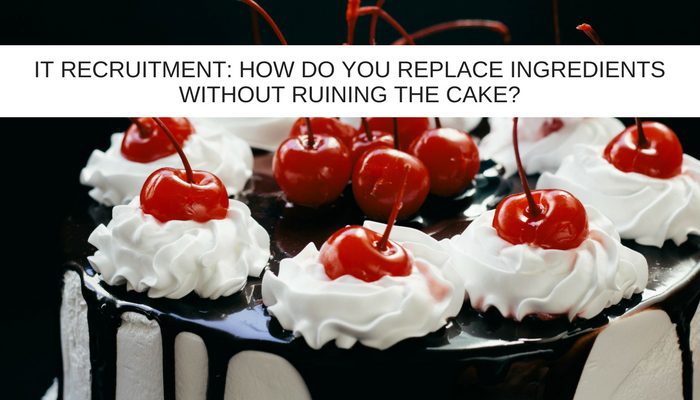 When your firm loses a great team member, they take with them a business value that cannot be easily replaced. First, there's the rich knowledge that they have of your organisation, its products, culture, systems and processes. They may have fostered relationships with your clients and internally with colleagues over many years and they have experience of what has and hasn't worked for your company that can be lost to your greatest competitor.
No wonder talent retention is increasingly important to many organisations. If you have the chance to retain great talent, you should do everything you can to do so, it's the people working for you that makes you what you are, as one friend of mine puts it, "if you use different ingredients chances are you'll bake a different cake."
However, people do move on so is great talent replaceable? I mean, your company can hire someone to fill a vacancy, but what about the hole their departure leaves in your experience and knowledge bank and your corporate culture? How can you be sure that you fill those when you hire new talent?
You're kidding yourself if you think you can do it by simply hiring someone with a more impressive CV or list of qualifications. Many generalist recruiters offer this and on paper, it looks like you're getting a "new and improved" version of the person you lost. Often though, unless your recruiter has their finger on the pulse of the industry and a thorough understanding of your culture you won't get the maximum return on your investment.
Of course, no-one knows you better than you do so you may decide to go down the "D.I.Y." hiring route. You may already be a personality assessment expert, you may know what to look for in a covering letter or CV, you may have a set of killer interview questions … or you may just get lucky BUT it's not just about identifying the ideal candidate. Half your battle is attracting them and even just getting their attention in the first place can be hard.
A specialist recruiter should yield a greater quantity and quality of candidates for you, but it's more than that because the holy grail is replacing the ingredients but not affecting the flavour of that cake!
This is why a really good specialist IT recruiter should get to know you and your culture first – they need a big taste of your cake! This is how they to produce superior results. Aligning talent with business culture is the best way to ensure perfect fit.
To do this they should be able to demonstrate an understanding of your needs, they should get to know your goals and how you go about achieving them and be able to recite them back to you. Then, because they have a database of pooled interviewed talent they should be able to quickly find you the perfect match. In short, they need to have their finger simultaneously on the pulse of the industry and your organisation, its structure and its business needs.
That ongoing relationship that your specialist IT recruiter has with talent is important to you. The best specialist recruiter builds such relationships because let's face it, a candidate is likely to switch more than just once in their career but it helps you too because it usually means that they can suggest suitable candidates without having to even advertise. Reach and speed are vital when replacing great talent.
If they do have to enter the market you have to be confident that they know where to look and that they have the relevant industry background and experience to know what they're looking for. A proven track record or a connection and working experience within your industry are things you should look for in a partner, it is these guys who will find the right candidate for you.
That word "partner" matters too. To ensure that you get the right cultural fit you should look for a partner who sees themselves as just that. Look for specialist recruiters who will share the risk of the hire for example.
Your niches should dovetail too. If for example, you have a vacancy in Project Management your partner should be able to field any questions that you ask them on the subject. They should speak the same language as you and your potential candidates. The more they know about your subject, the better they'll be at recruiting the right person. Subject matter experts and peer profiling are ways that the best specialist recruiters achieve this. When hiring for key roles or when replacing great talent it's worth spot testing your potential recruitment partner on their knowledge of your specific area to make sure that they are best positioned to get a result for you.
In conclusion, 2017 is going to be a challenging year for IT employers. In the past, you'd only have to worry about rival companies in the same field headhunting your staff. As more firms become 'tech firms' there will be a greater number of opportunities for your talent to transfer their skills in a wide range of businesses. You may not be able to hold on your best people.
The title of this post was "Great Talent Is Not Easily Replaceable" and that's true but with a plan and the right talent attraction partner, it is not impossible.