Recent research has indicated the importance of Learning and Development (L&D) training in cultivating a sustainable and effective workplace culture that helps leaders instil cultures of innovation in their teams.
As a project leader or project manager, driving your team to achieve growth and innovation simultaneously is at first glance, a convoluted process. The contemporary global market is fiercely competitive and no matter your industry, you'll be constantly defying challengers in order to keep pace with the innovations flooding the market on a daily basis.
It's important to keep in mind that there are multiple strategies to help you get creative in your leadership strategy, and maximise your team's potential to innovate their way to success. In the 2019 L&D report, conversations with practising training professionals break down how L&D training is helping project leaders evolve in their leadership capabilities and organically drive cultures of innovation. Companies with revenue growth are more than twice as likely to use innovative technologies such as game-based learning and augmented reality in their L&D offering.
Rejecting the status-quo is no simple undertaking. L&D training provides the opportunity to adapt your leadership approach to different learning styles and preferences, and cement your teams' flexibility in the face of high-stakes competition. Three key L&D strategies that will help you develop and succeed in your position as an innovation-friendly project leader include:
Implementing an agile training infrastructure;
Creating safe spaces for ideation; and
Learning how to effectively experiment and recalibrate.
Read our advice for all businesses on how other project leaders have effected change in their teams, and how you too can lead your team towards embracing and normalising innovation.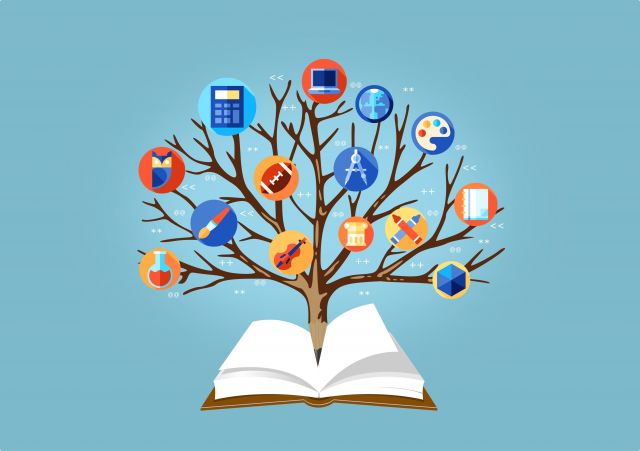 Agile Infrastructures Create Sustainable Change
Agility, flexibility, dexterity, etcetera, etcetera. Articles and adjectives abound when it comes to giving project leaders advice on how to develop a leadership strategy that simultaneously aligns with organisational goals and the needs of the market. The reality of seeing a project through with fruitful results does require a huge amount of flexibility, as those needs and goals tend to shift on a dime.
But, a different perspective has proven to be more rewarding. Instead of emphasising agility as a theoretical concept, look to changing your training strategy on an infrastructural level. With an agile training infrastructure, flexibility will organically translate into your team's daily operations, and help you stay aligned with your organisation's overall goals.
Operating in over 110 countries with a massive workforce of 25,000 employees, at Wyndham Destinations it's fair to say that creative leadership and agility are necessities in developing an effective and innovation-friendly training strategy. According to Vice President of Learning and Development Anthony Sandonato, "Our L&D team structure is built upon that flexible framework, and designed to remain nimble and adjust to continuous organisational changes without compromising either the speed or quality of our talent development strategies."
If your L&D strategy is overly planned, your team's innovative potential will stagnate significantly. Being able to lead and train your team through the inevitable unforeseen crises common to every project will play a huge role in ensuring that opportunities for innovation don't pass you by. Furthermore, by creating change on an infrastructural level you'll be leading by example, illustrating to your team first-hand how to bring flexibility out of the training room and into their everyday responsibilities.
In Safe Spaces, Innovative Ideation Can Flourish
With your flexible training infrastructure established, it's time to get into the nitty-gritty internal behaviours of your team. You may already assume that you're an approachable project leader. But, If you haven't made the idea of a safe space within your team explicit your assumption may be preventing team members from openly voicing potentially innovative ideas and perspectives.
As a project leader, it's up to you to ensure that everyone in your team feels comfortable and engaged to voice their opinions, ideas, and challenges. The report found that 77% of organisations with highly engaged employees are more likely to take risks. At Bonobos, focusing their training on team members' individual strengths has illustrated the utility and effectiveness of safe spaces, both to engage team members and drive innovation through risk-taking.
Director of Employee Experience Tiffany Poppa finds that by prioritising relationship-building and mutual trust over hard skills in their training strategy, innovation thrives. "Our strengths-based approach has effectively fostered a culture of collaboration and open communication because it celebrates the individual," says Poppa. When individual team members feel safe to share their ideas without fear of repercussions and are confident in their abilities to perform, pitching new concepts and perspectives can be normalised at the heart of how your team operates.
Experimentation and Recalibration Go Hand-In-Hand
In the face of innovations from competitors around the world, experimentation with new products, processes and training strategies are a natural part of staying ahead. Project leaders may already be familiar with the macabre-sounding post-mortem when it comes to one-off projects, but are you recalibrating as much as you should be?
Embracing innovation is a risk-riddled endeavour, and getting friendlier with post-mortems and recalibration should be an inherent part of how you guide and align and harmonise your team's approach to innovative experimentation. At the multinational pharmaceutical company Bayer, innovative and experimental training initiatives have shown immediate and positive impacts. However, thorough post-mortems have always remained part of Bayer's mindset when it comes to innovation.
In 2018, the Head of US Learning and Talent Development at Bayer Karen Bicking piloted an action learning programme for the pharmaceutical side of the company. "We took some leaders and they delivered some work on some projects that were outside of their normal space," she says. "They gained experience beyond their regular role and gained exposure to senior leaders. We've seen a great outcome from that with a number of them being promoted already even though the program has just concluded."
Despite its success, Bayer always collects participant evaluations of all their learning programs, to gain a well-rounded understanding of what works, and what needs improvement for each new endeavour they take on.
"You can influence innovation when you're living it," explains Bicking. Getting out of
your comfort-zone and gaining exposure to other teams' approaches to experimentation will make you a more well-versed leader, and give you the necessary knowledge to approach experimentation, recalibration, and innovation as strategically as possible.
About The Author:
Max Maccarone is a content editor for the higher education portal educations.com and professional development search engine findcourses.co.uk. Originally from Canada, Max relocated to Stockholm after graduating from York University in Toronto. An avid traveller, Max is dedicated to creating diverse and engaging learning and development content for a wide-range of publications.