One of the insights from this year's AXELOS PPM benchmark report was that poor communication continues to be the biggest challenge hampering projects and programmes. Even with the availability of a vast choice of communication technology many project teams fail to communicate effectively.
So, it might not be too much of a surprise that 35% of those surveyed for the report thought poor communication was one of the factors that contributes to PPM functions struggling to achieve success.
'Communication problems' are regularly cited as a difficulty faced by people working on projects yet communication skills are one of the most basic business skills needed in any work environment. This might just be a minor issue in some cases but in others, it can often be the most significant problem encountered.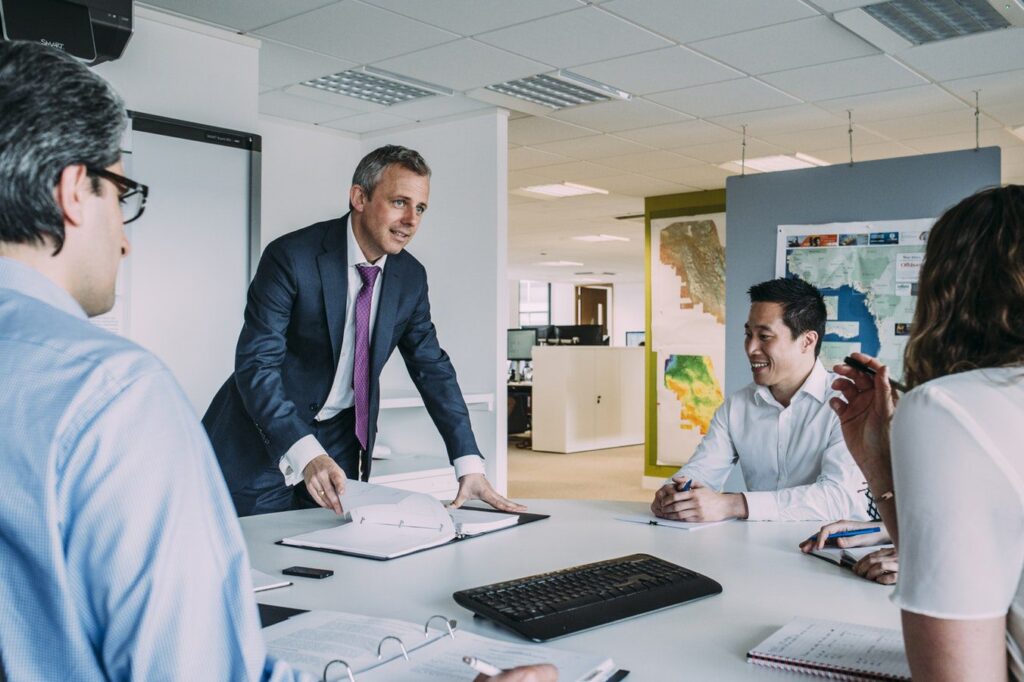 The importance of effective communication
Effective communication is fundamental to the agile way of working but it will not just happen; it needs to be made to happen. In order to achieve the most effective and productive communication possible on a project, it is vital to interact in the most appropriate way, at the most appropriate time and using the most appropriate method. Again, everything needs to happen at once.
Communication on a project is everywhere but will always be difficult to some degree. It is often noted that a small team located in the same room and working on one product can be highly effective. Part of the reason for this is that the communication between the team members can be fast and clear.
However, if a new project team is assembled to work on something demanding and with lots of uncertainty, communication problems are inevitable.
One particular example of a communication problem is when a manager primarily manages a team using email. On the surface this will cause communication to be slow and open to misinterpretation. There is also a much more serious problem that is likely to emerge with this form of communication: it takes the energy out of a team as people spend more time on email than interacting with one another.
Ultimately, this could even destroy the 'heart and soul' of a team. One potential solution for this is to ban emails on a certain day within teams that are based in the same location unless issues clearly need to be resolved in written form.
To run a project in the most effective way and to get the most effective use of methods such as PRINCE2 it is very important to move the communication traffic to the most effective channels.
How to communicate most effectively
Of course, there are various channels that can be used nowadays: written communication in the form of documents, emails or instant messaging, visual communication in the form of figures or picture, verbal communication through the phone or the use of webcam.
One of the best ways is to use as much face-to-face communication as possible, ideally accompanied by visualization. This is why a team room with lots of information and visuals available on the walls is seen as an ideal situation.
However, projects may involve several people and involve many teams; this is far from ideal as more people mean more interactions with the increased chance of miscommunication happening.
Yet, it is still essential to move the communication traffic to the faster, clearer channels: phone (or similar technologies) should be favoured over email, and face-to-face should be favoured over the phone. Webcams and collaboration tools can help build a multi-faceted approach to communication.
There is no perfect solution as the ideal way to communicate is based on circumstances. However, a mix of channels often works best. If there is a problem or misunderstanding, the best way is to start with a face-to-face conversation followed-up with an email to confirm what has been discussed.
It is important to see communication in an agile environment as a shift in emphasis, because an agile team needs to work faster due to the iterative and responsive nature of agile. Agile therefore makes extensive use of workshops, face-to-face meetings, visualizations in the form of models and prototypes, and video.
But this does not mean there is no a place for email or written documents (which need to be used to record decisions and actions); it just means that some, or most, of this needs to be moved to the faster, clearer channels whenever possible.
By doing this, you might be able to improve your communication and increase the success rates of your projects.
Author Bio:
Allan Thomson is a PRINCE2-qualified Project Manager with over 25 years of experience in project, programme management and PMO. Allan is particularly adept at the implementation of PRINCE2 into organizations, Microsoft Dynamics solutions, risk management, business implementation, new product development, business improvement, software implementation and change management.
Allan joined AXELOS in May 2014 and with his expertise supported the PRINCE2 update in 2017. As the global PPM Product Ambassador he is responsible for representing AXELOS' PPM product suite at conferences and events.