GPM®, the world's leading provider of sustainability based project management methodologies, professional development, and accreditation announced today that Paola Morgese, is the recipient of the 2nd Annual GPM® Sustainability Award.
About the Award: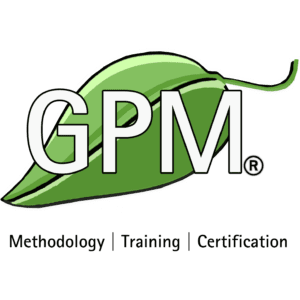 The GPM® Sustainability Award is bestowed upon an individual who demonstrates through personal commitment, the advancement of sustainability and project Management. This is the second year for the award , which is one of three that are bestowed annually. The Green Project of the Year Award was awarded to Sarfraz Malik in August, and the Fundamentals Award was bestowed to Rosana Francescato of Adobe Systems in November.  The 2011 recipient was Jeff Hodgkinson.
About the Award Winner
Paola Morgese, PE, PMP is the first Knowledge Management Leader of the PMI Project Management Global Sustainability Community of Practice. She is a registered professional engineer, and PMP. She worked for the Italian steel industry, for the U.S. Navy Engineering Field Activity Mediterranean, and has an academic background as professor on contract at the University of Naples, Italy, Federico II. Her sectors of expertise are: water, wastewater, and drinking water, and waste, remediation of contaminated sites, sustainability, and sustainable development.
Paola was selected for her dedicated efforts in leading the PMI Sustainability Community of Practice, establishing regular webinars from global subject matter experts and supporting conference events. Paola's professional work and volunteer efforts to advance sustainability are at the core of what the award embodies.
 GPM President Joel Carboni was quoted as saying"Paola is well respected within the project community and her contributions to advance sustainability in project management reach beyond her daily work. Her impact on the world's largest project management organization and its membership are key drivers to ensure that sustainability develops into a widely accepted aspect of a project manager's competency and we are proud to name her this year's recipient. "
Ing. Mónica González MBA PMP GPM, Marketing Service Lead for the Project Management Institute PM Global Sustainability Community of Practice stated "I have known Paola for three years and her dedication and commitment to advance sustainability in project, programme and portfolio management makes her the perfect selection for this award"
##
For more on the GPM® awards, visit www.greenprojectmanagement.org