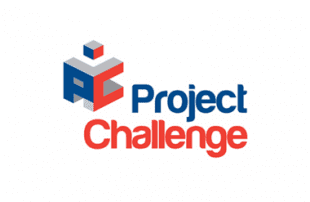 Project Challenge returns to London Olympia on Tuesday 10th and Wednesday 11th October with a full project management expo and over 40 project management seminars available. The event is free of charge to attend for PM practitioners – registration available through the Project Challenge website.
Alongside the full project management exhibition there are sessions available in four zones at the expo – solutions, masterclass, learning and controls. Attendees are free to choose sessions throughout both days. Sessions include recently announced:
Navigating the PPM Maturity curve in rapid growth environments
Scott Harberd, Project & Programme Manager, KeyedIn Projects
Join Scott Harberd as he shares his experiences and lessons learned implementing PPM Software across a number of FTSE 100 organisations experiencing rapid growth.

In this session Scott will focus on a specific implementation of KeyedIn Projects at one of the UKs largest airlines as they looked to drive better decision making, effective planning, improved estimations and smarter resourcing.

This presentation will be useful for anybody that is exploring the possibility of implementing PPM and those looking for practical tips on how to overcome some of the typical challenges associated with a period of transformation and change.
Should my PMO manage innovation as well as delivery?
Duncan Griffin, PPM Consultant, CPS
More and more organisations are looking to embrace innovation but lack the structure and tools to support it. Many organisations already have a function in place for delivery but to effectively manage change and drive innovation it should surely be managed end to end.

Starting with strategy and ideation through to implementation and ending with benefits. What part does the PMO play in creating the environment for and managing that process? Built on Office 365, edison365 combines an intuitive ideation platform and a leading Project Portfolio Management tool, to deliver end to end innovation.
Can banks de-risk programmes?
Pindy Bhullar, Director, UBS
Banks spend billions on programmes each year. The volume of change, regulatory impact and limited economic growth has resulted in complex and riskier programmes.

How can we improve the planning phases of programmes in banks to reduce risks and ensure we continuously minimise risks throughout the lifecycle?

This presentation will describe a methodology to de-risk programmes and also explore a theoretical case study exploring the mechanisms to de-risk programmes in banks.
For more information and announcements on new sessions – visit www.projchallenge.com