The Association for Project Management are pleased to confirm the final speaker line-up for the APM Project Management Conference in London on Thursday 20th October 2011. David Ackland, head, Programme and Project Management Profession from the Home Office and Julian Foster, Western Campus programme director from BAA, Heathrow Airport, complete the impressive list of senior and influential speakers who will be sharing thought leadership and best practice techniques.
David and Julian join key figures including Professor Eddie Obeng, learning director at Pentacle; Michel Thiry, managing partner at Valense Ltd; Jeremy Beeton, director general of the Government Olympic Executive; Tim Banfield, director at the National Audit Office and many others in the conference programme. Make sure you don't miss out on hearing from the profession's most senior speakers by booking your place at the conference today.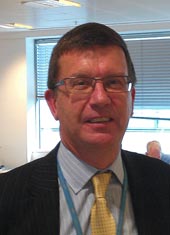 APM are delighted to have David Ackland (pictured right) present at this year's conference, but his speaker appointment comes with an unfortunate loss as Ian Watmore from the Cabinet Office is no longer able to speak at the conference. David is a fantastic addition to the line-up and will offer up some intriguing insight as head of the PPM Profession at the Home Office as he oversees the department's major projects. In 2010, the NAO described the Home Office's management of its major projects as 'a paradigm for the rest of Government'. David has also worked for the Prison Service where he led a team introducing outsourced custodial services, including the establishment of a national service for the transport of prisoners and their custody at court; the management of prisons; and the first two major PFI projects, prisons in South Wales and on Merseyside. David then went on to work as director, Government services for a major outsourcing company, and as director, corporate services for an education non-departmental public body.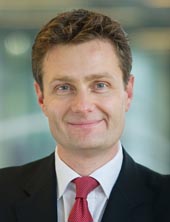 Completing the impressive speaker line-up with David is Julian Foster (pictured left), Western Campus programme director at BAA, Heathrow Airport. Julian joined BAA in 2003 and is currently accountable for the delivery of the Western Campus Programme at Heathrow, a major part of the £4.3bn investment to transform the airport. Key projects include an extended and refurbished check-in at Terminal 4; the ongoing refurbishment of Terminal 3, and Terminal 5's new £400m satellite building with its associated Tracked Transit and Baggage Systems. Julian is also the head of profession for BAA's Capital Programme Management Division. His accountabilities include training, career development, and driving professional accreditation with the aim of making BAA the 'intelligent' client of choice. Prior to his current role, Julian led the major refurbishment works in Terminal 1 where his team were among the top 3 finalists for the Project Management Institute's Project of the Year award. Julian also headed the team responsible for delivering the first phase of a £750m satellite building which will eventually be connected to Heathrow's new
Terminal 2.
The APM Conference is a day not to be missed. There will be interactive sessions where delegates are encouraged to contribute to the debate, ask questions of the speakers and even cast their votes. The new world, new project management themed conference will have multiple streams which will ensure a rich choice of sessions that will make the event relevant to all industries. New world, new project management looks at how the profession will rise to the challenges of the new world – climate change, technological advances, globalisation, social networks, public health, security and economic regeneration and growth. The challenges require fundamentally new ways of making sense and shaping a world we neither control, nor fully understand.
Download the conference programme to help plan your day. If you haven't booked your place yet, there are still tickets available. The event is open to all with APM members receiving £100 off the full delegate rate.
Ensure you don't miss out and book your place today.
Delegate rates: 
| | |
| --- | --- |
| APM members | £350 per person* |
| APM non members | £450 per person* |
 If you would like to make a corporate or group booking, please contact Vicki Orbell on 01908 398380. Alternatively please contact the APM business development team on 01844 271 682.
*All prices are exclusive of VAT.