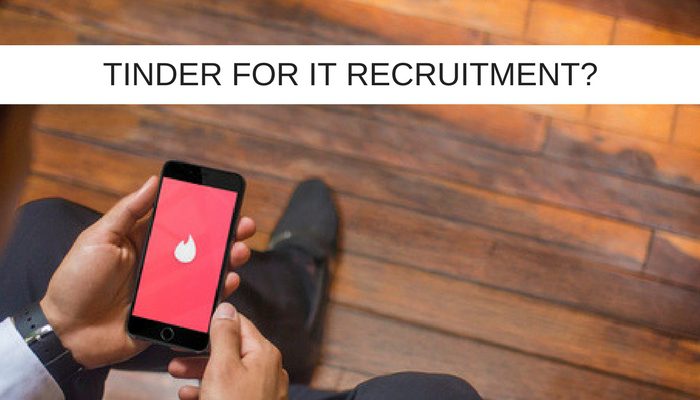 In today's candidate led IT recruitment market, hiring can be more expensive and time-consuming than ever. It is, therefore, in your best interests to balance the recruiting reality in your favour by optimising your practices so that they deliver not just great talent but a real chance of retaining that talent once hired.
There is a fairly interesting statistic that has been doing the rounds over the past year or so. It comes from Glassdoor, whose US site claims that 89% of its users are either actively looking for jobs or would consider a better opportunity. Given what Glassdoor is and does, that is maybe not a huge surprise. It's like saying the majority of people on Tinder are looking for a new partner or the majority of people in Asda are likely to purchase groceries sometime soon.
What is interesting, when you unpick that statement, is the suggestion that people who are not actively seeking a new gig are still using a site that is effectively an employer/employee matchmaking service. A bit like finding your other half is still swiping away on Tinder! Indeed, almost six out of ten users of the service are ACTUALLY employed, either full-time or part-time already.
Asking around, the average cost of filling a vacancy is between three and three and a half thousand pounds and takes around 45 to 50 days to do. The reality of the candidate led recruitment landscape of today is that investing all that time and money in finding someone does not guarantee loyalty from them. Just look at the recruitment site's stats above – no sooner have you moved them in and worked out how they take their tea than they start looking for their next move.
My friend's business recently spent just over £3000 on a Kyocera printer and photocopier and roughly the same recruiting a new IT Project Manager. She jokes that the photocopier will still work in her office long after the PM has shuffled off elsewhere. Despite the joke, you can tell that it's no laughing matter.
So, what's the answer?
It's you. You are the difference.
You can complain about spending thousands recruiting, for example, an IT Technical Services Manager only to have them leave making you start all over again. Many hiring organisations do have a moan about this when I first talk with them. You should hear the language that they use, I've heard talk of a "fickle workforce", a "volatile marketplace" or "capricious, ungrateful employees" and yet one of my friends just clocked up 15 years' service with the same employer. Hardly fickle, volatile or capricious. The truth is, he and his employer just hit it off. They are well suited to one another. So why do so few "new hires" clock up such long service?
To find out why it's useful to return to Tinder, I mean not literally, I don't want to be cited in your divorce petition.
How does Tinder match make? It's fairly one dimensional. If someone takes your fancy, you swipe right to 'like' them or if they don't you swipe left to 'pass'. If they've also 'liked' you – you're in and you can start messaging. Based on what? Your mutual love of classical music or the architecture of Watson Fothergill? No, of course not. It's based on your reaction to a carefully selected, filtered and possibly airbrushed photograph. Hardly any wonder that so many users stay on the site after they find a partner on Tinder – when you meet up and spend some time together the chances of finding that you have nothing in common are quite high.
Recruiting through an online jobs matchmaker can be like that. Sure, you get paired based on more than just a photograph but keywords appearing in both a list of employer requirements and an employee's CV are no guarantee of a match made in heaven. You spend the biggest part of your waking hours at work and when employees and employers are not a cultural fit for one another it soon starts to show. Is it, therefore, any wonder that so many keep their online recruitment profile active?
Maybe that's the problem. Perhaps Tinder and its recruitment equivalents are not the best place to find lasting matches. Some get lucky. More often though its back to the drawing board for all concerned. Another three grand down the drain.
Some recruiters have responded to this new candidate led reality and recruit based on cultural fit. In other words, they get to know you and how you go about your business. They work out what makes you unique and what makes your firm a great place to work. Simultaneously, they have a growing database of active and passive candidates and know which would be a perfect fit for you – speeding up the process and lowering the risk and overall cost of a hire. The best ones are so confident that they share the risk of recruitment with you, which can even mean spreading payments over the initial months of the candidate's employment and if during that time the candidate leaves, the payments stop.
Ultimately, in most human interactions, from love to IT recruitment, the matches that last are those cemented by common values and shared perspectives. Keywords and swiping right, however much fun they may be, are perhaps not be the best way to ensure this.
SOURCE
Glassdoor.co.uk