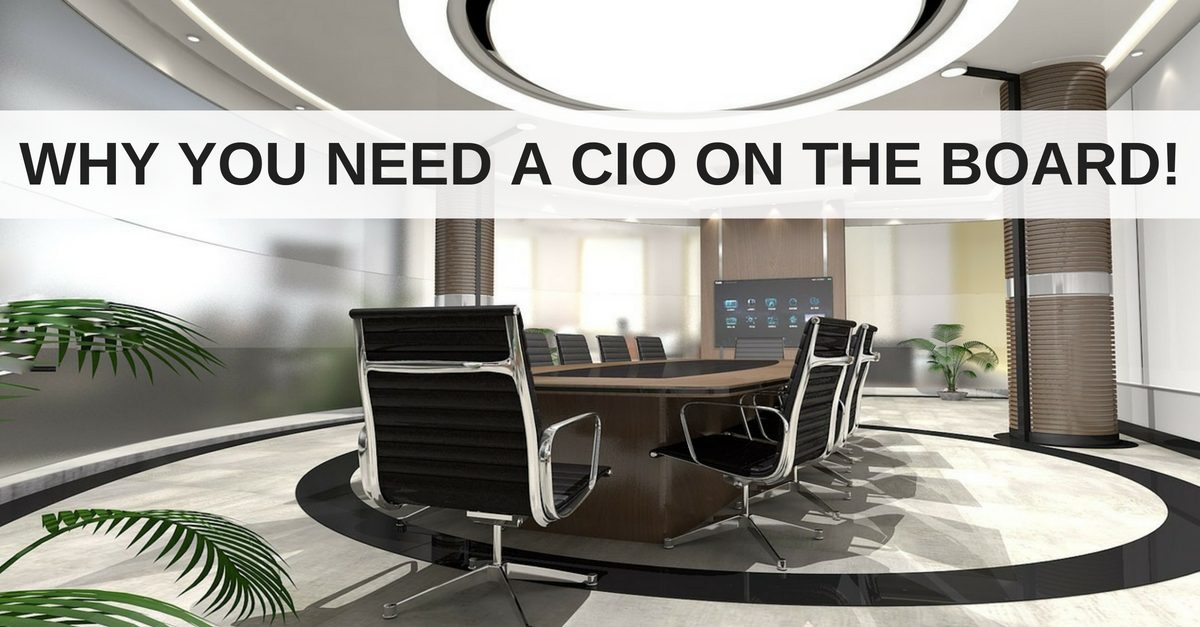 Only four specialist IT professionals have made it into the boardrooms of the UK's FTSE 100 companies. Put that another way ninety-six of the UK's biggest firms have no tech representation on their board!
I think this should be a major action plan for EVERY company or organisation.
OK, a technology professional recommending that technology professionals should get higher prominence – no surprises there – but it's more than self-interest.
Take a look at the four – Merlin Entertainments, AstraZeneca, Arm Holdings and Hargreaves Lansdown – what do they all have in common? A visitor attraction operator, a medicine firm, a software design company and an investment service – at first blush these four are an eclectic bunch.
However, what each of these visionary companies has in common is that they have all really embraced the reality of the role that technology is playing in their success.
AND the truth is, that now just about every firm is a tech firm.
You may sell sausages or semi-conductors but to survive these days you must also be a tech firm. IT is at the heart of most operations so it's about time to reserve a seat around your boardroom table for a chief technology officer, chief information officer or a chief digital officer.
The good news is that, outside the FTSE 100, Britain is doing better than most other countries. IT experts are on the boards of 14.3% of UK companies, a number second only to the United States, but that still means over 85% of boards have no IT representative.
Progress is being made further down the chain of command.
IT professionals are on the management committees of almost a quarter (24) of the FTSE 100 companies, twenty more than in 2011. Do down another level and IT specialists have leadership roles at nearly three quarters (72) FTSE 100 firms companies (up 29 from 2011).
So, progress but not high enough up. There is a glass ceiling that must be broken and for that to happen IT has to be seen as an integral part of your business strategy and not, as has historically been the case, as a cost centre.
Looking again at that list of four firms that have a board-level IT expert, I notice another thing that they have in common.
Each of them are innovators. Hargreaves Lansdown is considered by many to be the UK's most successful large financial services firm, it harnesses innovative IT to disrupt the way small investors can buy and sell. Its IT operation is headed by Computing magazine's 2014 CIO of the Year – It's no coincidence.
A CIO on the board could lead to more innovation within your organisation.
More IT Projects could be signed off more quickly improving your ability to react to market disruptions and changes. Just about every industry is facing threats from new entrants leveraging the latest technology, it makes sense that you have access to that kind of expertise at your top table.
So why does the glass ceiling exist?
I think there could a number of reasons. CEOs are often promoted from the ranks of CFOs and COOs. As a consequence, I think, there may be a bias against IT specialists. Perhaps IT is a function that is not widely understood by the accountants and business unit heads that populate most boards.
Perhaps it's that CIOs have been seen to be managing cost centres.
Maybe it's that IT leaders tend to come up through the ranks of the IT department, consequently, it may be perceived that they only have experience of that 'silo' with little knowledge of the workings of the rest of the company.
It may be a combination of these and more.
It's very short-sighted thinking, though, increasingly CIOs are adding new value to their businesses and not just reducing costs. They are identifying ways that technology can add new revenue streams, technology opportunities are aligning with business opportunities and that's something that should pique the interest of any board.
That 'siloed' view perception frustrates me too. The Project Managers I work with, for example, often handle projects that span all parts of their organisation. They work with the whole entity as a matter of daily routine rather than just the IT department.
CIOs are increasingly customer and business minded. Marriot CIO Bruce Hoffmeister, for example, insists that everyone in IT is familiar with how the chains 'revenue per available room' (RevPAR) works. By aligning IT metrics with business or industry metrics a CIO can increase the value of his or her stock with the board. Hoffmeister is cited as saying that anyone in IT are not thinking about their potential to increase RevPAR is not doing their job properly. Music to any CEO's ears!
Furthermore, the trends on those lower rungs of the ladder should be telling you something out there is changing. As identified earlier, management committee and leadership roles for IT professionals are trending up which means that increasingly companies will be selling into the 'CIO community'. You will need CIO paradigms to build your product catalogue or service brochure to attract buyers in this market.
Anecdotally, I hear the mood music changing.
Cyber security is making firms re-evaluate their board's position on the inclusion of IT professionals. Security is increasingly a priority for CEOs – who better to advise as organisations strive to stay ahead of the cyber hackers? In the interests of security, some CEOs are promoting their own CIOs to join the boardroom others are poaching CIOs from other companies. Consequently, CEOs who do not make space at the boardroom table may find themselves losing their talent to more forward- Boards thinking firms.
The IT professionals who have made it onto the boards of the four FTSE100 firms (and those 14.3% elsewhere) are trailblazers. It's time that others follow in their wake.
that welcome their best CIOs will benefit from greater innovation and mitigate cyber risks.
Surely, in the current climate, it's a no brainer!