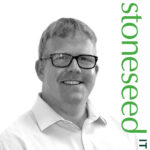 Probably like you, over the past week I have been rather swept away by the wonderful fairytale that is Leicester City's league title win – even friends who don't follow football have been caught up in the romance of a triumphant underdog coming out on top. It is a wonderful story but make no mistake, Leicester's magical win was a carefully planned and beautifully managed and executed project.
So, as usual, there are things that we can learn in IT Project Management. Not just from the team or its manager either – the reaction of the fans and the losses made by bookmakers can also teach valuable lessons.
Indeed, Scrum as a Project Management methodology may be closely linked with the game of rugby but Leicester manager Claudio Ranieri has proved himself a most adept agile manager – to such great effect that there is a job waiting for him within my organisation should he fancy a career change!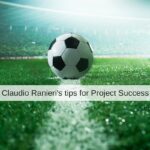 Here are the 9 Great Lessons Project Managers Can Learn from the Leicester City Fairytale.
1) Manage what's in front of you.
Claudio Ranieri didn't have an infinite budget but he did have a squad who got on, played for each other and we're relentlessly up for it.
In Project Management, you have to make the most of the resources that you have in front of you.
However, IT Project Managers do have an advantage.
Whereas football managers are restricted by the size of their squad yours can be infinite because just about every aspect of the Project Management chain – even the very system itself – can be bought in 'as a Service'
2) Do The Right Things … Right
Leicester concentrated on the basics! They made sure that they defended well, had a solid system in midfield and whenever possible they would get the ball to Jamie Vardy or Riyad Mahrez who would invariably score.
They consistently got the basics right and were rewarded accordingly.
Whenever I consult on an IT Project that has gone AWOL the first thing I look at is often the basics – governance, planning, resource allocation, etc, etc. It's amazing how much project leakage occurs through lack of attention to those basics!
3) Get Risk Right In Your Head.
The bookmakers lost millions to punters who had bet on Leicester winning the league at odds of 5000-1.
At the start of the season, you could have also placed a bet that Elvis would be found alive at the same odds.
Think about that! It was as likely that a group of fit young men whose job it is to win football matches would do so as it was that a man who everyone knows died in 1977 would actually be found alive.
It cost the betting industry between ten and twenty million pounds!
In IT Projects not adequately assessing risk can be just as costly in term of budget and delivery overruns.
4) Tinker
For many years, the manager Claudio Ranieri has been mocked for his tinkering tactical approach. He was nicknamed "The Tinkerman"! Actually, he is a great tactical manager and when he tinkers it is to put something right.
In IT Projects, the little changes mid-term can make a huge difference to your end result.
Don't be afraid to tinker!
5) Be A Great Manager of People
"Dilly Ding Dilly Dong!" is the phrase I will take from this season – a vocalisation of an imaginary bell Ranieri rang to wake up dozy players during training. Being humorous when delivering a key message can be highly effective.
Projects, where people are treated as part of the machine, are often doomed to fail. I don't care for the term 'human resources'. Your project staff aren't just resources to be allocated, they are people with children and mortgages, partners and pets. Finding out what makes your people tick and learning how to press those buttons and "Dilly Ding Dilly Dong" their bells can be one of the best investments of time a Project Manager can make.
6) Reward
As Leicester leaked goals early in the season Ranieri promised his defenders pizza when they stopped conceding. He was true to his word and took them on a team building pizza making evening.
In your IT Project reward yourself and your team regularly and certainly for every milestone achieved.
7) Step by Step, Game By Game.
Ranieri told the club's website, "I never expected this. I'm a pragmatic man, I just wanted to win match after match".
In IT projects, apply the same pragmatism to the chunks of a project that together make up the whole. Of course, you need an overall helicopter view but by delivering your projects in manageable chunks that come in on time and within budget you increase the chance of delivering the whole project in that way.
It was clear from the outset that Leicester had realistic milestones … sufficient points to ensure survival was superseded by a goal to finish in a position that meant qualification for Europe and only in the last days did Claudio Ranieri say his team was going for the league title.
8) Stakeholder Buy-In
When the man who brought Leicester their first ever premier league title was appointed many mocked the decision. Gary Lineker, himself a Leicester legend and host of TV Match of the Day tweeted, "Claudio Ranieri? Really?" He wasn't alone.
Many fans were dismayed and the bookies made him a favourite for the sack.
The message from Leicester chief executive Susan Whelan was "Trust in us" and the players clearly did.
In Project Management terms, for maximum chance of success – you have to have bought in of all key stakeholders from board level to end users.
9) Don't Stop Believing
In the darkest moments of an IT Project, when you are the equivalent of one nil down at Manchester United's Old Trafford, you have to dig deep. With unwavering confidence, you have to remove any blocks to team performance and get the job done.
That's what Leicester's players did, that's what their manager did and the fans who put their money where their mouth is and backed their support with a trip to the bookmakers were rewarded with windfalls in the tens of thousands of pounds.
Properly planned, properly governed, well-resourced projects can go off the rails – your belief – in your capability to pull it around can sometimes be the difference between success and failure.
In conclusion, your IT Project probably won't yield an open top bus tour of the city. You probably won't get to manage projects in Europe and kids won't be wearing shirts with your name on the back.
And that's OK.
Just promise me this, when you learn and apply the lessons from Leicester City's success, do celebrate your win in a way that makes you feel great. Celebrating success and not just moving on to the next project could the most valuable lesson this fairytale teaches us all!
Further details of how Stoneseed's Project Management Services can help, can be found on our website